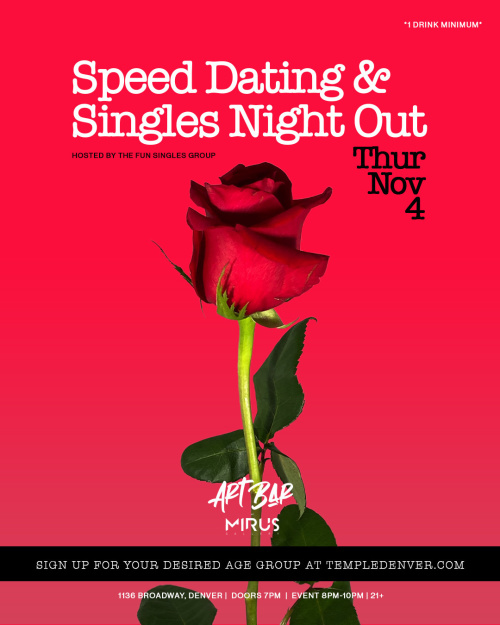 Thursday, Nov 4, 2021 @ 7:00pm
Speed Dating & Singles Night-out by The Fun Singles
Event Description
You're invited to join a modern speed dating! Create new connections and make new friends!
Age group: 26 - 34 (+/- a few years is okay)
How it works
Join a series of relaxed mini dates for 8-12 minutes each.
Your dates are displayed on your phone, so please have it fully charged.
See your matches right after the event and communicate with them through The Fun Singles platform.
Mixing and socializing afterwards, you'll have more time to spend with the people who really sparked your interest.
Dress code: dress to impress.
Covid-safety:
Please DO NOT buy a ticket nor attend if you have not been fully vaccinated by the event date.
By buying a ticket you agree that attending this event is at your own risk, and that The Fun Singles accepts no liability for any Covid-related issues that arise from attendance.
* A completed The Fun Singles profile is required to participate.
**To support our partner venue, there is one drink(or food) item minimum.
How to find us
Ask the front-desk (staff) for a reservation under The Fun Singles. Text to 720-575-3459 if you have any questions or can't find the group.
Tickets - get one ticket & attend many events
Online ticket - $19.98 and at the door ticket - $25.
Tickets to this event come with a promo: you can attend all upcoming WEEKLY Mixers for FREE in the next two months.
If you've attended previous events with The Fun Singles, login to your The Fun Singles account and reserve your spot.