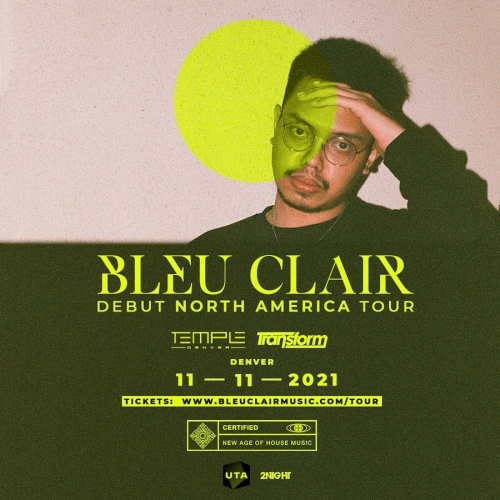 Thursday, Nov 11, 2021 @ 10:00pm
Bleu Clair
Event Description
Bleu Clair at Transform in LVL  
Delivering unparalleled tech and bass house delicacies from the studio, Indonesian born artist Bleu Clair is bringing to dance floors what one can only describe as flaunting house music for the future. 
Essentially, this young producer has curated a signature sound under his name that evokes a dynamic energy amongst the tech and bass house devotees and music industry pioneers alike. 
With a distinct sound and stylistic stance, the Bleu Clair output is strong, giving rise to a highly anticipated decade in house music. Paving his road with tech house chords and sneaky propelling basslines, it's without a doubt the future is bright on this artist's radar. 
TRANSFORM THURSDAYS
Transform Thursdays is a weekly event curated by Temple Nightclub featuring up-and-coming talent in the dance community. Each week, this party will transform the usual club experience into a laid-back, Denver community hangout with drink specials. Expect fresh local talent and the hottest up-and-coming names in the electronic spectrum - all genres welcome.
For VIP, contact [email protected]