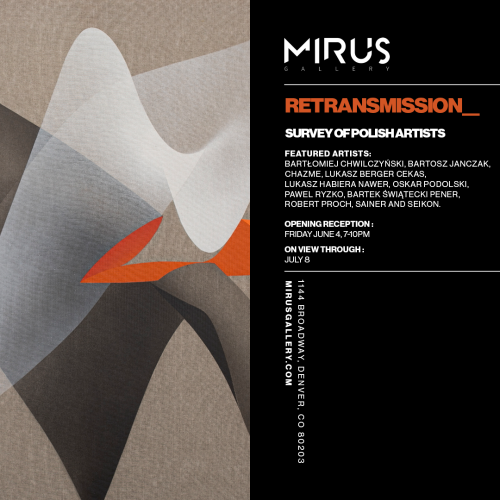 Friday, Jun 3, 2022 @ 7:00pm
RETRANSMISSION__Opening Reception
Event Description
Mirus Gallery presents RETRANSMISSION__ a survey of contemporary polish post graffiti artists opening June 3, 2022.
About this event
Join us Friday June 3 at 7pm for the opening reception of RETRANSMISSION__ a group exhibition surveying a collective of post-graffiti artists from Poland. 
Featured Artists: Bartłomiej Chwilczyński, Bartosz Janczak, Chazme, Lukasz Berger Cekas, Lukasz Habiera Nawer, Oskar Podolski, Pawel Ryzko, Bartek Świątecki Pener, Robert Proch, Sainer and Seikon.