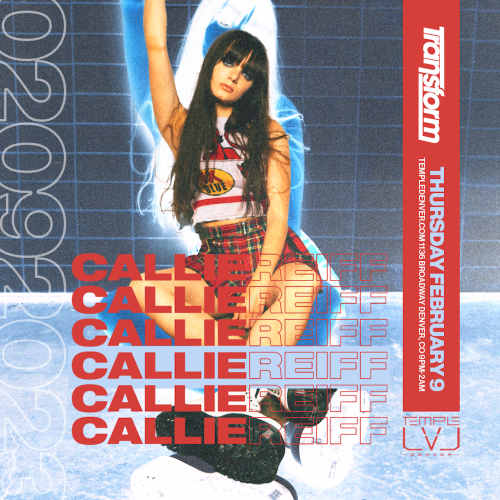 Thursday, Feb 9, 2023 @ 9:00pm
Callie Reiff
Event Description
Callie Reiff at LVL
From musical prodigy to industry trendsetter, Callie Reiff is unlike any other. As an accomplished producer, DJ, and all-around performer, she's made history as the youngest DJ to perform at Webster Hall — since then, she's taken the stage at festivals such as Creamfields, EDC Las Vegas, Tomorrowland, and Ultra and opened for world-renowned acts including Ed Sheeran, Skrillex, and more. At 21 years old, Callie Reiff has aligned herself at the intersection of indie pop and electronic.
Callie entered 2021 with "The Kids Are All Rebels 2.0" in collaboration with Lenii, a record that sets the precedent for the new era of her sound. Her latest singles 'Crash Into Me (ft. Madison Daniel)' and 'What Ifs (ft. Louella)' put her electrifying indie-in-the-club production on full display. There's a reason she's gained global support from tastemakers such as BBC Radio 1's Annie Nightingale, Rinse FM's Marcus Nasty, and Diplo — each release exudes Callie's bubbling, fearless energy and unrivaled character. In addition to her own tracks, Callie has knocked out dance floor-ready remixes for artists such as Alison Wonderland, SOFI TUKKER, TRACE, and more.
Recognized for her artistry by entertainment power players like Spotify and Teen Vogue, Callie's journey continues. She's ready to reveal the next era of her burgeoning career. In her upcoming releases, Callie transcends the limits of the dance music scene, pushing herself as a singer-songwriter while staying true to her DJ/producer roots.